Freelance Writing – As a freelance writer the competition as well and the opportunities are numerous, and if you're good at it the demand for your services will reflect it.  With tons of online freelance sites you are certain to get more strategic ideas for growth and online exposure once you began. There are writers who operate within niche industries and others who cover a variety of subject matters.  Content writing, ghostwriting, and travel writing are just a few freelance opportunities that exist within the marketplace.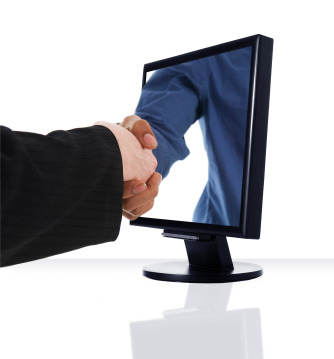 Online Fitness Trainer – Individuals are seeking help with weight loss, healthy menus and fitness routines – which leans to great opportunity for you if you're interested in fitness.  Social media grants great exposure and opportunity to be noticed and connect with individuals who may desire your services. To start this business you must be strategic in your planning and focus. People don't want to be sold to – they want to be added to.
Social Media Manager – Social Media Manager is another business with heavy competition, but still has prime opportunity. Most small businesses need the help of at least a part time social media manager to stay on pace with the market and competition. Most people think small business and think companies' with 2 or 3 employees but that's a misconception. The SBA defines a small business as less than 500 employees – ponder those opportunities. If you decide to dive into this one, learn all you can from the most well-known stars in the industry.
Also if you decide to purchase educational material ensure that it's updated and current or else you maybe purchasing material that was fine for last year but is out dated now.  The great thing is there are numerous seminars and workshops to help you get what you need when getting started to become successful. The key within this industry and in other start-ups  is your overall efforts including work habits, determination and skill-set.
Grant Proposal Writer – Most of the work is very independent and requires some experience.  Contrary to what most people think, grant writers are hired by various industries not just nonprofits.  To gain the experience I suggest classes, volunteering and contacting local nonprofit support organizations to locate training opportunities.
Consultant – Starting your own consulting practice at home or within a small office is a great way to take advantage of your expertise.  If you have significant experience within a field or have been highly successful within an industry this may fit you perfectly. Planning, strategies and the right connections can land you accounts and clientele that keep you on long term for development, growth and continued success for their businesses.
Results speak for themselves - after you have recommended a tool or given advice that will help a company succeed you are likely to be called on whenever a situation occurs and your advice or services are needed.  If you take on consulting you must be proactive, strategic and passionate on your clients behalf, pulling out the best you can offer to suit their individual needs.
If you need help learning how to set up you business to contact me via email or phone. 
Email - info@toniaaskins.com
Phone - 504-495-4937